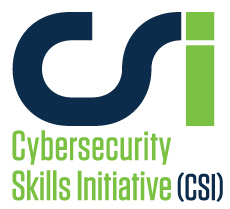 At the beginning of the month we launched our new Cybersecurity Skills Initiative at our inaugural Cybersecurity Conference #CyberConf.
The primary goal of the Cybersecurity Skills Initiative (CSI) is to grow awareness and develop the preparedness for companies in cybersecurity through the provision of a variety training programmes.
CSI is also a fantastic way for individuals with an interest or aptitude in Cybersecurity to upskill and cross skill themselves into in demand cybersecurity generalists and specialists.
The initiative has been very well received by cybersecurity experts, practitioners and the media. Below are links to some of the coverage….
CSI Press Coverage
Silicon Republic – New Cybersecurity Skills Initiative will train 5,000 professionals
Tech Central – Thousands of companies join cybersecurity skills initiative
Tech Pro – Cybersecurity Skills Conference 
Tech Central – Tackling cyber security from the top down 
Tech Central – Cyber crime: following the money
Cybersecurity Training Programmes
Visit our training section to keep an eye on all the upcoming CSI programmes.