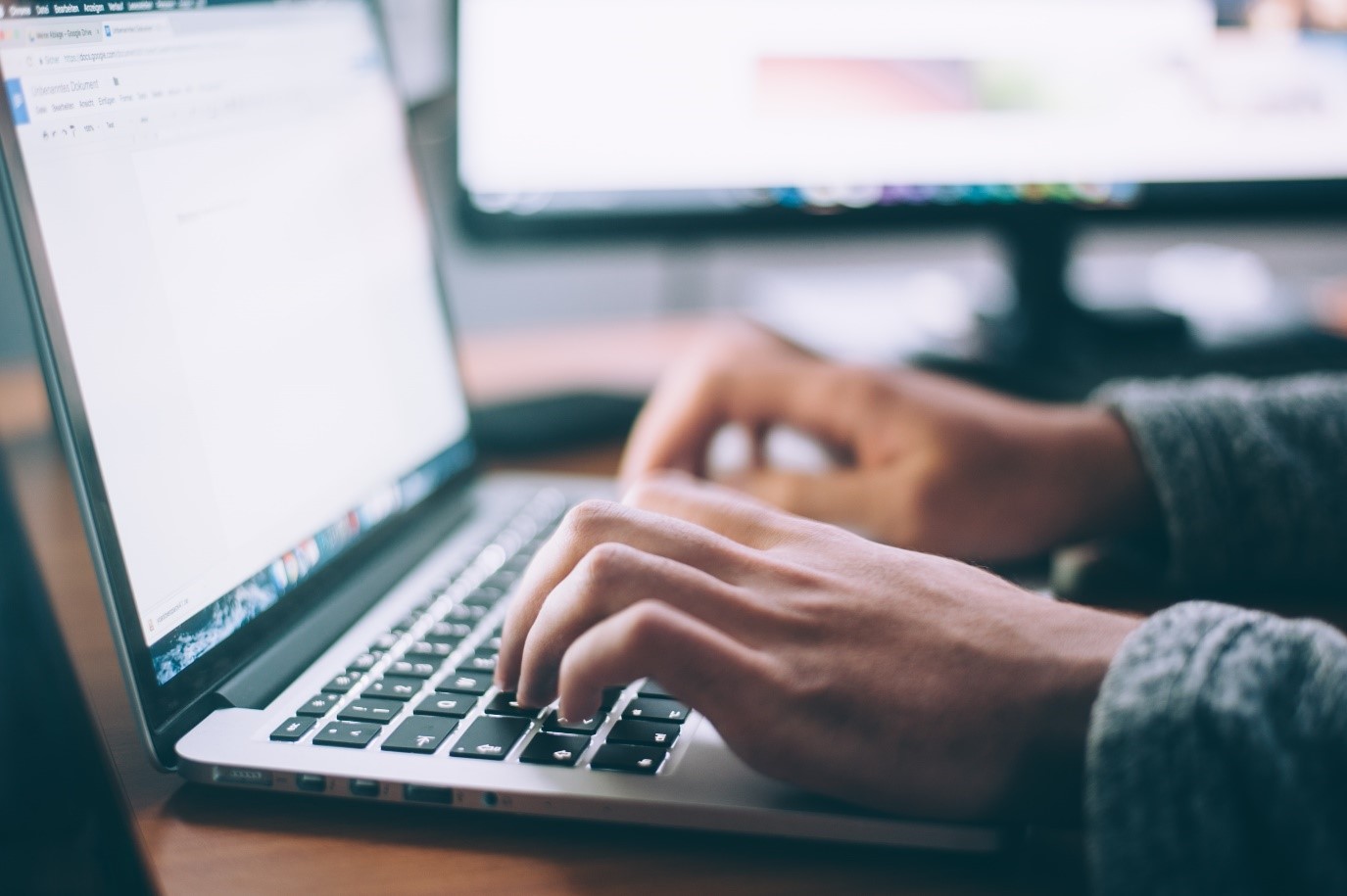 Are you looking for a job in tech? Maybe you are considering a course to help shift your career in the right direction? (or maybe a complete career change entirely?). Regardless, whether you are a seasoned pro or a fresh graduate, everyone can benefit from a little know-how… especially in the ever-evolving and competitive industry that is IT.
Just two decades into the 21st century, and the reality is that there are so many jobs and industries that didn't even exist in the 20th century – blockchain is one of many examples – so for a lot of people there's a clear need to upskill or re-skill; to stay relevant to the workplace. On a positive note, there's also a huge number of fresh and exciting job opportunities for those who do take relevant courses.
So if you've secured the right qualifications or you want to find employment where you'll be supported to upskill, then you'll probably be hitting the jobs market around this time, looking for the right opportunity. But what can you do to make sure your CV and skills stand out over the competition and how do you do yourself justice when a prospective employer engages with you?
Let's look at the top tips for Digital Job Hunting.
1.      Develop your Soft Skills
Learning to develop your soft skills is a massive part of Digital job-hunting. You may know software development like the back of your hand, but you will still have to work with other people. Demonstrating your effective communication skills in an interview is a massive part of this. Check out this article on soft skills for some helpful information on this.
2.      Review Your Online presence
If you were planning to make a substantial financial investment in someone every month and you had to work side by side with that person for 8 hours a day, in the hope that he or she has what it takes to help your company – what would you do? Well its highly likely that you'd check out their online presence and see what you could learn from that.
If you haven't already Googled yourself – do now. If there's anything that shows up that you feel may hold you back – then you know what to do; if you can – get rid of it. Does your LinkedIn profile reflect what's written on your CV? And don't forget your activity on Insta and FaceBook is also likely to be found – tidy that up if you need to. Any crazy tweets? Less than flattering images? Of course, everyone is human but it's your responsibility to refine your personal brand. Especially in the eyes of a potential employer.
Now you know what you don't want to show – let's look at what you do want to present to represent your professional profile and skills.
3.      LinkedIn
We've just mentioned LinkedIn and this is hands down the best social platform out there when it comes to presenting yourself professionally in the online world. Recruiters, HR, employers, important strategic contacts and that dream employer are all active on LinkedIn.

As you can see from the screenshot above, there's over 3,000 software developer jobs currently listed on LinkedIn.
So how can you set your LinkedIn profile up for success? Try following the following guidelines:
Get a decent professional picture of yourself.
Completely fill out your LinkedIn profile – If you've volunteered in Nepal for a month then include that – it all helps show the human side of you!
Fill out the headline and description with the appropriate key terms. If you are looking for roles in Cybersecurity, then pertinent cybersecurity keywords will only help your profile when it comes to standing out to employers flicking through hundreds of profiles.
Fill out the "about" section. This is a great place to show your personality again but also to show how competent, diligent and suitable you would be for the role.
Add relevant skills and endorsements.
Engage – LinkedIn is a social media channel – so get social! By strategically joining the right groups (and there's plenty of IT-related groups) or following the right #, you can jump in on the conversation already happening in your industry. This builds your credibility in the online space and can put you in contact with the right people.
Outside of LinkedIn – there are other options too…..
4.      Your Personal Website, Blog, Podcast
While LinkedIn is undoubtedly amazing when it comes to job-hunting and networking, you are still at the mercy of LinkedIn. Platforms evolve and maybe down the road LinkedIn won't be a relevant as it is today. Also you are restricted by the format the platform uses. That's why you might consider investing in your own online real-estate – a personal website to showcase your work and give references etc.  Alternatively you can simply start a blog or podcast though if you do this, you need to commit keeping it going or it can look unprofessional .
In any event, the main point is that that future employer goes to Google you (which they will)… you want to appear as a professional who loves working in their field and engages with others about it.
5.      Make your CV Relevant to the job
Treat your CV as something that's constantly under construction.  By tweaking the CV to the individual job specification – you can help yourself rise above the competition. The job description is essentially a description of the perfect candidate. By making small edits you can position yourself as that perfect candidate. This doesn't mean lying – but rather presenting what you do know in the most effective and persuasive way possible. Small hinges open big doors.
6.      Get Qualified
It goes without saying that if you don't have the skills or qualifications needed for the roles you are applying to, then all the above is irrelevant. At ICT Skillnet, we have a variety of training programmes that give you the edge in upskilling and ultimately will help you secure the right role.
Taking the time to upskill speaks volumes about your dedication to your professional development.
In addition, from a recruiters point of view on LinkedIn, education is one of the first headlines they see when it comes to reviewing applications on the backend of the site. So, for example, if there are 20 candidates that you are skimming through – the person with the most up to date qualification will inevitably grab their attention.
So Good Luck in your search!
And if you would like any more information on any of our courses, then please contact us.