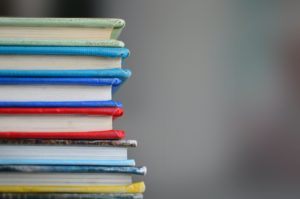 As Ireland and countries across the globe come to grips with Covid19, daily life has changed radically for all of us. As you read this, you may be working at home right now which is a big adjustment for most of the workforce. While time at home has been given to us in a context that no-one could wish for, there is also a positive side to our circumstances – as this extra time represents a tremendous opportunity for self-growth and learning. Not only are we being restricted from the workplace, we are also no longer having friends over or going out socialising (for now!). So we really do have the gift of more free time.
So what are your plans to make the most of it? Dreams and hopes that you might have put on the back burner as you considered them to be unachievable might now be a lot more feasible (as long as they don't involve travel!)  Maybe you never had enough time to read the books your friends recommended? Or to learn that second language?  Or did you plan to improve your professional soft skills or even tech skills?
The importance of a goal during the Coronavirus.
No matter what the situation, we all need a reason to get up in the morning. However, for your own mental health – its good to consider this time as an opportunity for you to develop yourself. A good way to do this is to upskill. By upskilling you are giving your day structure which is great now for the short-term but also it can set you up for longer term success.
Stay Connected
While we all stay at home and self-isolate, it's important now more than ever that we all stick together – virtually of course. Being social is inherently human. With many different tools, including Zoom, Whatsapp, Skype etc. it's easy to connect with friends and family remotely. To help you out during this time and to help you stay connected and in the loop professionally – we've developed a series of weekly webinars for the months of April and May.
Introducing Lockdown your Leanings – Weekly Webinar Series
Taking experts from a variety of different areas – Lockdown your leanings  is our weekly webinar series that will take place every Thursday at 2pm for April and May. Lasting about 45 minutes, it's an excellent opportunity to take a step back and sharpen your knowledge. For a comprehensive list of the presenters – see here.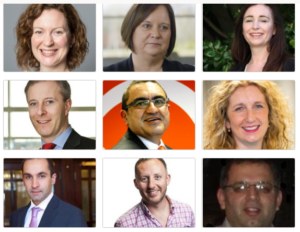 Benefits of the weekly webinar
An opportunity to learn and connect with experts in their domain.
Strategic Insights. There is something all of us can learn from specialists in other fields.
If you can't make the time, a recorded version of the webinar will be made available afterwards.
The webinar is free to attend and you can register for more than one webinar at time.
Variety of topics. From innovation to cyber accountability, there is variety in our themes. With many topics being related, there are a lot of pertinent and overlapping lessons especially in the world of tech.
Final Words
This difficult chapter will pass. The Coronavirus outbreak will not last forever. There will be a post Coronavirus world. How you shape up in that world will largely be determined by what you do now. Look after yourself, exercise, learn as much as you can and above all else stay safe. If you have questions on the webinar series or any of our other courses, please contact us.