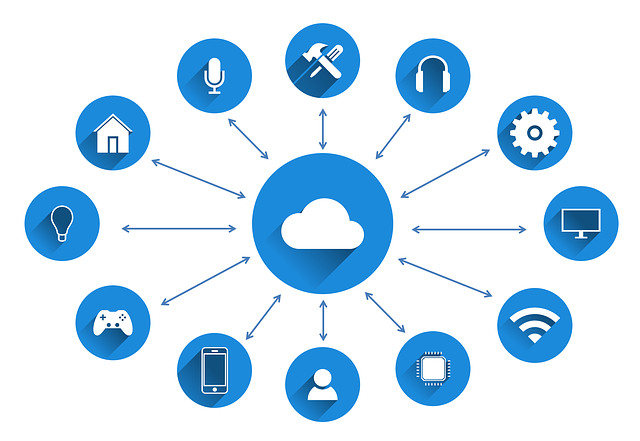 The Internet of Things (IoT) is expected to grow exponentially over the next few years as more connected devices come online. This growth will generate large amounts of data that AI will be able to use to automate industries and the two areas will become even more intertwined.
Machine Learning along with Big Data has the potential to unlock new opportunities in IoT. Powerful AI automation has the ability to make sense of the data generated, allowing new business models to unfold, by providing insights and modelling not previously available.
Before we look at some real-world examples let's define the two areas….
What is AI & IoT?
AI is essentially a simulation of human intelligence processes carried out by machines, especially computer systems. Computers with artificial intelligence have been designed for:
Learning
Problem solving
Planning
Speech recognition
And much more…
The Internet of Things is – in essence – any device that connects to the internet; including but not limited to smart phones, tablets, smart watches, cars, fridges…. whereas AI is about simulating an intelligent behaviour. Already by combining the two areas, a number of breakthroughs and process improvements have been possible including: Machine Learning, improved efficiencies, less downtime, improved risk assessment and computer aided diagnosis in healthcare facilities.
Shopping Evolves  
A typical scenario of how AI and IoT can work together is consumers shopping based on their most common activities according to locations that our connected devices have been located. For example, if you were to visit a book shop often or attend book signings the AI would be able to create a reasonable profile based on this information. A software solution could then use analytics and machine learning algorithms to suggest similar shops, events or shopping discounts in their location that they might be interested in.
Journey Planning
AI and IoT are beginning to provide suggestions on how to travel based on reoccurring patterns in our activities of where our devices have been and go. Mobile map applications provide advice on how to get around a city by analysing data such as roadworks, traffic congestion and let us know the quickest way to travel home after a busy day at work. Real time information on public transport can also be fed into a user's smartphone using AI and IoT.
Fraud Prevention
Cyber crimes are on the rise – will we see AI and IoT combining to help tackle the problem? Most definitely yes.
ATM transactions and in particular online e-commerce payments are prone to fraud. Cyber criminals will follow the money and look for any weakness or gaps in the system that they can penetrate. Powerful new security solutions that marry AI and IoT can limit potential frauds and detect them before they take place.
Explore our Cyber Security Courses.
Operational Efficiency
AI-powered IoT is doing more than just help avoid unplanned downtime. It's also being used to improve operational efficiency. Possible in part due to the ability of machine learning to generate fast and precise predictions and deep insights—and to AI technologies' ability to automate a variety of tasks.
AI prediction tools are being deployed by Google to reduce 40% of their data centre cooling costs. The system which focuses on data gathered from a series of sensors helps to predict the temperature and pressure in the hour ahead to guide decisions on power consumption.
Into the Future
The possibilities are endless – IoT backed by AI is going to continue to grow and evolve, changing the way we live and work for years to come. There are many opportunities within industry for developers to land cutting edge jobs.
With that in mind we have recently launched three exciting online AI Masters programmes in collaboration with the University of Limerick, DCU and NUIG. We are also running and MSc In IoT online via Dublin City University. Both areas of study will provide participants with the necessary skills and training to fast-track their career and take advantage of the many opportunities that will arise in the years to come – go for it!