September 19th, 2023

Ibec Headquarters, Dublin, D02 H720

8:00 am - 10:00 am

Free but registration required
Registration Closed


September 19th, 2023

08:00 – 10:00
---

Ibec Offices, Dublin
---
techBREK network & learn event
Blockchain and distributed ledger technologies (DLT) have steadily developed as a key infrastructure element for many industries, in financial services and beyond.

According to the Deloitte 2021 Global Blockchain Survey, the vast majority (80%) of participants say their industries will see new revenue streams from blockchain, digital assets, and/or cryptocurrency solutions. This is to the backdrop of soaring global spending, with one research firm predicting an increase from 2021's $5.3 billion to $34 billion by 2026.
These technologies are seen as key infrastructure to facilitate the integration of digital assets in corporate balance sheets, with developments such as BlackRock's bitcoin ETF application as indications of strong momentum. According to McKinsey, while buffeted by the recent market downturn and bankruptcies, digital assets, and the technologies underlying them, still have the potential to transform business models across sectors.
Join us and our fantastic speakers on the 19th September at Ibec's Dublin city centre office, from 8am to 10am, as we delve further into this topic and aim to provide an overview of how technical developments are impacting the world of financial services, to gain an understanding of how these will impact current business and enable new opportunities.
This event is a collaboration between Technology Ireland ICT Skillnet, International Financial Services (IFS) Skillnet, and Technology Ireland Ibec.
This event is part of the European Year of Skills 2023. The European Year of Skills 2023 aims to give a fresh impetus to lifelong learning, empowering people and companies to contribute to the green and digital transitions, supporting innovation and competitiveness.
Who is this event for?
This event is aimed at business and senior technical people in the financial services and broader business world.
The event will provide a context and a current status on developing digital financial services, to get businesses up to speed and what is happening and provide a discussion forum to allow a conversation informed by both financial and technical expertise.
Registration Closed

Agenda
8:00am – Registration & Networking
8:30 am – Event Welcome & Introduction
Paul Hearns, Blockchain Ireland
Donna Noonan, Network Manager, IFS Skillnet
8:40am – "Blockchain, DLT and Web3: The Digital Developments"
Lory Kehoe, Chair of Blockchain Ireland and Adjunct Assistant Professor, Trinity Business School
8:55am – "Harnessing the power to transform"
Dr. Joshua Daniel, R&D Head of Coin Systems, Onyx by J.P. Morgan
Introduction by Michael Fox, CEO Merchant Services, JP Morgan
9:15am – Panel Discussion: "Exploring the Potential"
Paul Hearns, Blockchain Ireland (moderator)
Lory Kehoe, Chair of Blockchain Ireland and Adjunct Assistant Professor, Trinity Business School
Dr. Joshua Daniel, R&D Head of Coin Systems, Onyx by J.P. Morgan
Deborah Hutton, Managing Partner, DEH Law
Mai Santamaria, Head of Financial Advisory Unit, Department of Finance Ireland
Fiona Delaney, CEO, Origin Chain Networks
10:00am – Event Close
Registration Closed

Speakers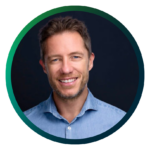 Lory Kehoe is an adjunct assistant professor in technology trends with Trinity College Dublin's Business School. He is a PhD student researching blockchain and crypto entrepreneurial ecosystems. Lory is a former managing director with ConsenSys where he founded, scaled and led the Irish office, was global co-lead of partnerships, and was a member of the global leadership team. He was the founder, and ran Deloitte's EMEA Blockchain Lab, based out of Dublin. He is a Qualified Financial Adviser, registered stockbroker, qualified product owner and scrum master.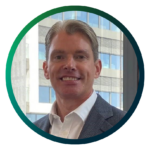 Michael Fox is the CEO for JP Morgan EU Merchant Services, as well as being the Ireland Country Payments Head. He has also served as branch manager for JP Morgan's bank in Luxembourg while leading its Securities Services business, including all aspects of strategy, client service, product delivery and operations. Michael joined JP Morgan in 1993 and held also senior positions across Asset Management, Prime Brokerage and Securities Services. He is a senior advocate of its DE&I and Professional Development agenda while also being the ESG business sponsor for the Payments business.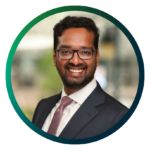 Dr Joshua Daniel leads the R&D at ONYX Coin Systems. He has extensive experience in designing market infrastructures and settlement systems, and is a member of the Bank of England's CBDC Technical Steering Committee. He has previously worked for SETL, a DLT company, as the director for Product Strategy and at British Telecom as a principal research scientist focused on applications of DLT, Cyber security and cryptography. Daniel holds a PhD and BEng in Aerospace Engineering from University of Southampton, UK. He is also an avid inventor holding more than 30 patents granted or pending.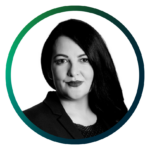 Deborah Hutton is the managing partner of DEH Law, an Irish Legal and Consultancy Firm. She is the Country Chair for Ireland in the G100 Wing – Humanity, Technology & Innovation. Recognised as one of 100 global women leaders, Hutton is part of a collective that includes Nobel Laureates and former Heads of State, all championing opportunities for women. Deborah was previously the EMEA Head of Legal at Citibank and has sat as an expert at the ESMA roundtable, noting her deep involvement in the financial sector. Actively engaged in the blockchain community, Deborah is a member of the Blockchain Ireland Legal and Regulatory Group. DEH Law, known for its expertise in fintech and finreg, is also committed to social purpose and ESG projects both in Ireland and globally, with numerous pro bono projects in the industry. A staunch advocate for financial services and regulatory reform, and formerly a Partner with Eversheds Sutherland Ireland and Head of Department specialising in Asset Management and Regulation, Hutton's rich background makes her a collaborative voice on the integration of blockchain and digital assets in financial services.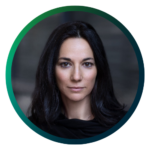 Mai Santamaria leads the Financial Advisory team in the Department of Finance in Ireland. The team carries out research for input into emerging and new areas of financial services and technology, advising and recommending policy. In 2017, she co-authored the Department's Virtual Currencies and Blockchain discussion paper. She participated in World Economic Forum's White Paper series on digital currencies, and co-authored the paper on the use of Stablecoins for cross-border aid, published in 2021. She was a member of the Blockchain Ireland Advisory board for 2 years (2018-2020). She organised the first government wide public services blockchain hackathon in 2019 and was a co-founder of BlockW and co-chair of BGIN. She is also a Bureau member of the OECD's Committee in Financial Markets and member of its Ad-Hoc Expert Group in Digital Finance. Mai led the Market in Crypto Assets Regulations negotiations for Ireland with the EU Commission. Previously to joining the Department, Mai worked in finance executive roles in the banking and insurance sectors for more than 20 years in Ireland, UK, Africa and Switzerland. She is a native of Barcelona and a Fellow Chartered Accountant in Ireland.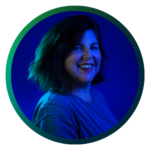 Fiona Delaney is founder and CEO of Origin Chain Networks, and strategic lead at SEEBLOCKS.eu
Registration Closed