May 23rd, 2023

Ibec, 84-86 Lower Baggot Street, Dublin 2 , D02 H720

8:30 am - 10:30 am

Free event but registration is essential

ICT Skillnet and the Space Industry Skillnet are delighted to collaborate and bring you this exciting event on Growing the Space Sector in Ireland.
The global space industry has grown at its fastest pace in years to reach a record €426 billion in annual global spending in 2021, and the space economy is predicted to grow beyond $577 billion by 2026, according to the Space Foundation report 2022. 
There were more than 180 rocket launches in 2022, delivering 2,163 spacecraft into orbit (compared to 136 launches and 1,810 spacecraft in 2021) and this pace of growth is set to continue. 
An increasing range of Irish companies are involved in the development of space related products and services in both Downstream (use of data from space) and Upstream (building hardware and software for use in space) segments of the global space market. These companies are developing their potential through Ireland's membership of the European Space Agency, which is supported by the Irish Government through Enterprise Ireland, and are now accessing and exploiting opportunities in the expanding global commercial space market and delivering business and employment growth to the Irish economy.
TechBrek on 23 May will discuss how Irish space technology companies are successfully targeting business growth in the Downstream and Upstream segments of the global space market and the various space business models and trends from Charlotte O'Kelly (Techworks Marine), John Mackey (mBryonics), Fintan Buckley (Ubotica) and Danny Gleeson (Réaltra) who will be sharing their insights into this exciting high growth sector.

Danny Gleeson, Chief Commercial Officer , Réaltra
Danny is a co-founder and CCO of Réaltra, with more than 35 years' experience in both technical and business development roles in the space sector in Europe, USA and Ireland. He is responsible for the commercial strategy and growth of the company as well as the primary interface with customers, Government agencies and ESA. He has served as Space Business Development roles for Space Technology Ireland, Acra Control and Curtiss-Wright and supported numerous developments for space platforms & programmes including GEO Telecom Satellites (Inmarsat II), Deep Space Missions (Rosetta), Spaceplanes (HOTOL), International Space Station (ACLS, PLDR), European Space Suit, Re-Entry Vehicles (IXV, Dragon, CST-100) & Expendable Launchers (Falcon 9, Vega-C, Ariane 5 & Ariane 6). Danny is one of the founders and the promoter of Space Industry Skillnet since 2006.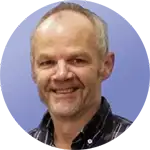 Fintan Buckley, CEO, Ubotica
Fintan has more than 25 years of experience in various Senior Technical, VP & Senior Managerial roles in Software & Hardware.He previously served as VP Engineering with Scenario Inc, a US based technology design construction company, and guided the development of the key technology and was instrumental in the trade sale in 2014.
He also served as Senior Engineering Director with Trintech Technologies during the credit card "Chip and Pin" roll out in the UK and Ireland. He was a founding employee in Parthus Technologies acting in a variety of Senior Technical and Senior Mgt roles contributing to the successful floatation on the NASDAQ and LSE.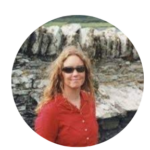 Charlotte O'Kelly, CEO, TechWorks Marine
Charlotte co-founded TechWorks Marine in 2002, she has a background in Environmental Resources (BSc) and Applied Oceanography (MSc). Over the last 15 years Charlotte has worked exclusively in the field of Operational Oceanography. She has been involved in a wide range of projects worldwide, both designing and deploying metocean monitoring platforms as well as being data manager on large EU marine projects.  Since taking the helm at TechWorks Marine she has continued to develop the business into new sectors (marine renewables, aquaculture), as well as grow both the commercial side of the business and the R&D activities of the company.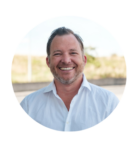 John Mackey, CEO and co-founder, mBryonics
The company designs, engineers, and manufactures optical payloads (optical communications and photonics) and optical ground stations for next generation extremely high throughput hybrid Optical/RF satellite systems, optical mesh networks, optical relays, and autonomous optical sensor networks for high precision space domain awareness.
mBryonics specialises in both the design and MAIT of optical and photonics systems for industrialised series production. mBryonics is pioneering the use of and industrialisation of FreeForm optics and photonic integrated circuits for space systems, including inter-satellite communications, optical feeder links, intra-satellite communications (analogue/digital) and microwave photonics applications.