So you're interested in a career in Cybersecurity? Excellent Idea! In this post, we cover what it takes to have a successful career and what you need to know to make a living out of this challenging but very rewarding field.
But first, we need to address a common fear and ultimately a misconception of what it takes to work in cybersecurity.
Is it too late to start a career in Cybersecurity?
A common doubt we hear about cybersecurity is that there's a perceived barrier to entry.
You might be thinking…
I've no experience in cyber security?
Am I too old to start a career in cyber security?
The learning curve would be too much for me.
Sound familiar? Rest assured you are not the first and certainly won't be the last person to have these thoughts. So let's put the record straight.
You absolutely can start a career in Cybersecurity… if it's something that is right for you.
If you're thinking about changing career, there will of course be some practical considerations that you will have to take onboard. But in principle, if it's something that resonates with you and you have the right mindset – it's entirely possible!
We'll delve into the 'how to' further down in this post, but now let's first understand why you would get into cybersecurity in the first place.
Why Pursue a Career in Cybersecurity?
There are numerous reasons to consider this exciting field. Some of the main reasons being:
There are lots of Jobs in Ireland and around the world
It's financially rewarding
There is job Security
It's Dynamic
It's satisfactory work
Let's explore that in a bit more detail…
Demand for Cybersecurity Talent exceeds Supply in Ireland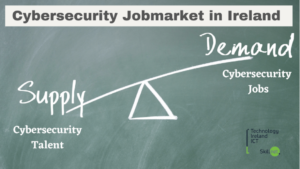 Like the rest of the world, tech is growing very (very) quickly here. This evolution of tech in Ireland has led to many opportunities and challenges. Unfortunately, as we all know, there have been very high-profile cyber-attacks in Ireland. However, what doesn't make the news is that the need to prevent and protect against these threats are a constant must for companies of many different sizes – not just in the public sector.
In Ireland, the skills gap in Cybersecurity has been present for quite some time with there being an abundance of work at present for skilled people. Take a look below at the LinkedIn job search results in Ireland .

Clearly, there are opportunities here!
Cybersecurity is financially rewarding
While it's not the only reason you would get into this field, there is certainly monetary opportunities here. Depending on your specific area and level of experience, your income will be reflected accordingly. Check out here to get a sense of the playing field.
It makes sense? If there is a skills shortage (which there clearly is) and there is the demand – cybersecurity salaries can only go up.
Check out Cyber-Security Courses
Job Security
No pun intended here but as mentioned earlier, the demand for talent exceeds the supply of talent with there being plenty of work in this field. This all means that you have more options and thus security in that breadth of opportunities.
So, aside from knowing you would be very employable at present, with evolving tech such as Artificial Intelligence and Blockchain continually posing new opportunities and challenges – the longer term outlook is also growing.
Cybersecurity talent will be a must with a very positive growth trajectory and thus security. (In any case – if the world stops needing cybersecurity, then likely we'll all have much bigger problems to deal with!)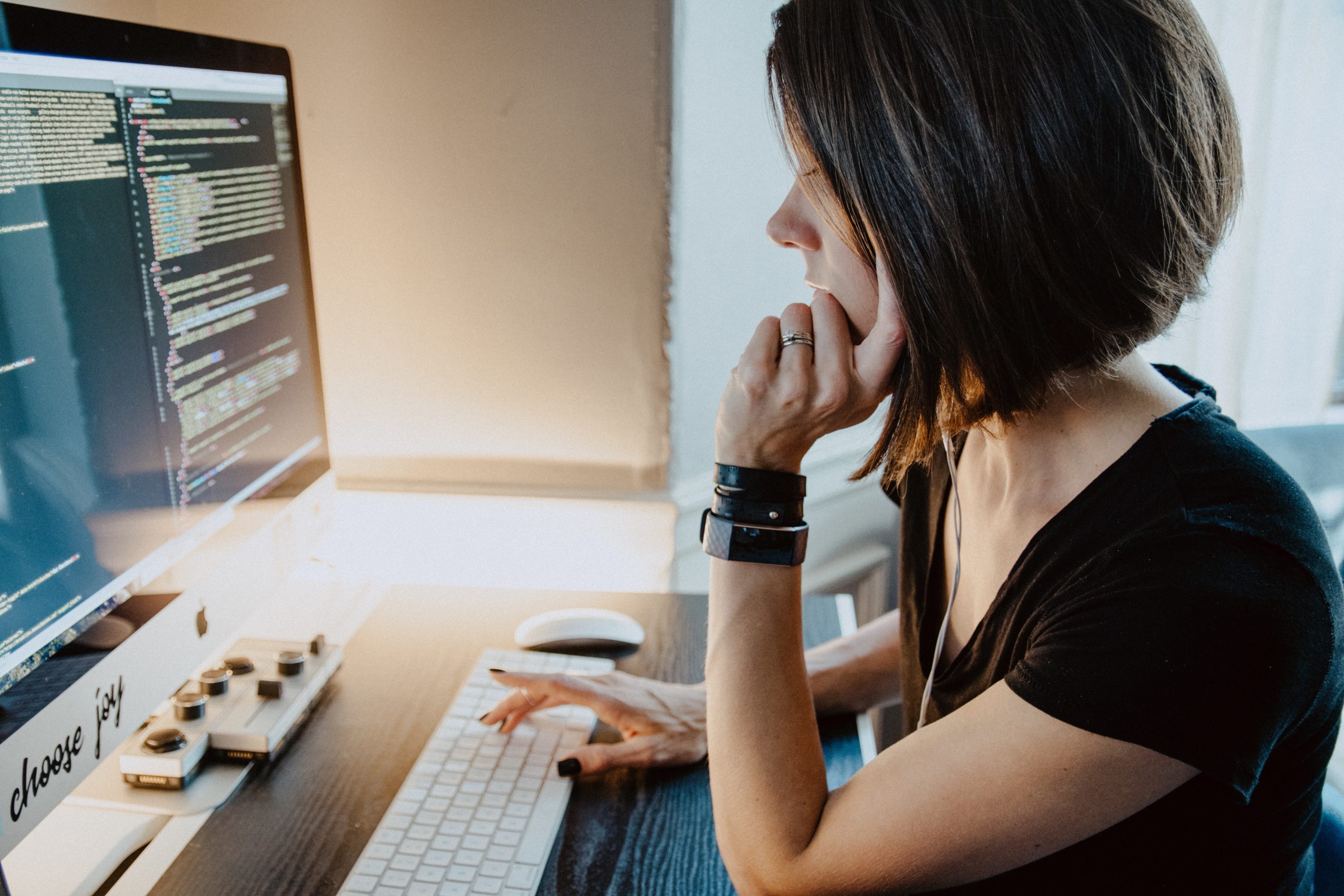 Cybersecurity is very interesting
It's a dynamic field that is constantly evolving. As tech and cyber threats develop, so must you to stay on top of the latest trends and best practices. This variety keeps the job interesting.
In general, no 2 days are the same with there being lots of challenges to keep you on your toes. This is particularly true when you move up the ladder. When you start off, you most likely will find yourself in an analyst role, where there can be a higher level of repetition.
That said, cybersecurity is generally a meritocratic field and if you're good enough and committed to upskilling yourself in tech – you will soon be promoted.
Cybersecurity actually matters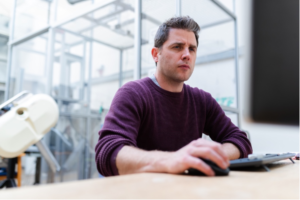 You've probably done some job or task that you felt is absolutely pointless? We've all been there. However, you can rest assured that there is the opportunity to derive a greater meaning from your work in the cybersecurity field.
Cal Newport in his Career book 'So Good They Can't Ignore You' espouses the importance of the craftsmanship mindset when it comes to work and 'what you can offer the world'. In this sense, cybersecurity can make a real difference in the effective running of an organisation.
Without this role, there would be many headaches with a lot of potentially sensitive and dangerous situations that could develop.
Is a Career in Cybersecurity right for me?
Even with the clear benefits and the myth of barrier to entry being debunked – it still might not be for everyone. And that's ok.
To thrive and make the most out of your cybersecurity career – it's integral to keep in mind the following:
A Curious Mindset
Cybersecurity constantly evolves. And one thing to keep you at pace with the people trying to break the system is a healthy dose of curiosity in your work. It will sustain everything you're trying to do going forward.
Upskilling in your spare time will be crucial to spearheading your career trajectory. This sense of understanding tech and the 'dark side' should be something that interests you.
Focusing on Breadth not just depth.
To be effective in this field – it's very useful to have multi-disciplinary skills. As the work varies and as mentioned – things evolve – you're going to have to keep up to date on different areas. It takes time to get to know a lot of subjects. And so, being a generalist is definitely something that can play to your advantage here.
Another advantage (& perquisite) of lateral thinking and developing a holistic skillset is the ability to think outside the box.
This is critical as you come up against novel problems. – Novel problems require innovative solutions.
A Good Team Player
It can be very multidisciplinary and that inevitably means you will also be interacting with different people and departments.  Depending on your exact role – you could be interacting with IT, finance, HR, engineering and more.
The ability to develop your soft skills even for tech is vitally important. (Also, the opportunity to work with different people and skillsets is only going to sharpen your own skills going forward)
Understand what Cybersecurity is and isn't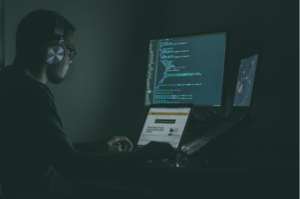 Cybersecurity is a very dynamic field with a lot of moving parts. However, that said, it's not always like you see in the movies (at least most of the time).
While dealing with a hacker who has infiltrated and is holding a public system to ransom can and does happen – that doesn't mean you'll be dealing with that on the daily.
Depending on your role, your day could be in meetings, dealing with access controls of key systems, phishing attacks, updating policies and much more (the list is endless and will vary on your role).
Probably one of the best things you can do to get a sense of the field is by talking to people who are actually working in cybersecurity right now. (As the screenshot below show, there's many people working in the cybersecurity field in Ireland).

Beyond that, there is a wealth of resources online. For example, our YouTube Channel is regularly updated (here is a vid on Cybersecurity).
How to start a career in Cybersecurity (without experience?)
Assuming you've no prior experience – A short but very informative course is our Cisco Networking Academy. (There's also a short course for those with more of an intermediate knowledge; ie cybersecurity essentials).
Another great way to understand if cybersecurity is something that you'd be interested in is by attending our virtual capture the flag event. This free event can be a lot of fun and really challenges you to think outside the box.
Finally, if you're unemployed and are interested in this field – we recommend the Future in Tech Programme which has a pathway dedicated entirely to Cybersecurity. (If you've missed the deadline don't worry, there will be another programme starting shortly!)
Final Words on Cybersecurity
Cybersecurity is a very rewarding career. If you have a strong interest, hunger to learn and go in with your eyes open … you can carve out a very successful cybersecurity career.
With a range of courses and events from beginners to our Masters in Cybersecurity – there are many options to upskill and take your knowledge and cybersecurity career to the next level.
To kick start your cybersecurity career – check out all our cybersecurity courses. (There are courses for beginners right up to more advanced)
Check out Cyber-Security Courses
(Or if you're not ready today, and want to keep cybersecurity in mind for the future sign up to our Newsletter for all the future cybersecurity events and courses).