Link your business to blockchain success.
Explore the fundamentals of blockchain technology, understand the latest developments in the blockchain space, and uncover how it can be used to solve business problems.
---
Fundamentals of Blockchain Technology (10 ECTS credits)
Fundamentals of Blockchain Technology is the first module delivered as part of a larger Level 9, Postgraduate Certificate in Blockchain for Leaders* (30 ECTS credits). The postgraduate certificate is a modular programme, which consists of three separate modules that can be stacked together to obtain a postgraduate certificate or taken separately to obtain 10 ECTS credits each.
Module 1: Fundamentals of Blockchain Technology (10 ECTS Credits) – 13 weeks – commencing January 2024.
Module 2: Blockchain Digital Transformation (10 ECTS Credits) – start date TBC
Module 3: Blockchain for Decentralized Finance (10 ECTS Credits) – start date TBC
*Parchment will read Postgraduate Certificate in Blockchain for Managers. All three modules must be completed in order to obtain a postgraduate certificate.
Blockchain is a disruptive technology platform, transforming the way many industries will carry out trusted transactions into the future. Being able to identify the right blockchain solutions to support your business is critical.
Upon completion of these modules, you will be able to provide an overview of the nuanced characteristics of blockchain technologies and identify blockchain solutions and services which organisations can adopt.
You will learn about various blockchain use cases from different industries and evaluate how other technologies, such as cloud computing, IoT and AI, are fusing with blockchain.
Each module is fully online and runs for 1 semester (13 weeks)
Live online lectures will be scheduled for one evening a week (for a 2 hour period)
There will also be a separate 1 hour asynchronous session each week
Each module is taught over one semester and delivered completely online through both synchronous and asynchronous directed activities using state-of-the-art technologies and teaching techniques to support the virtual classroom. Asynchronous directed activities consist of short videos, recommended reading and tutorial exercises. Students are expected to engage with this content each week before their live class to build an understanding and to prompt questions.
Module 1: Fundamentals of Blockchain Technology (10 ECTS Credits) 13 weeks, January 2024.
Indicative Syllabus
1. An introduction to blockchain
2. Blockchain and decentralisation evolutionary factors
3. Smart contracts and blockchain protocols
4. Blockchain development platform strategies
5. Tokenisation, digital assets and non-fungible tokens
6. Blockchain legal and regulatory compliance
7. Fusing blockchain with other technologies
8. Exploring the future of blockchain
Module 2: Blockchain Digital Transformation (10 ECTS Credits) start date TBC
Indicative Syllabus
1. An introduction to the business model concept
2. Centralised versus decentralised business models
3. Digital transformation and blockchain digital disruption
4. Blockchain strategy and business model alignment
5. Blockchain supply chains and the Internet of Things
6. Blockchain as a service business models
7. Token economy business models
8. Blockchain professional services business models
Module 3: Blockchain for Decentralized Finance (10 ECTS Credits) start date TBC 
Indicative Syllabus
1. An introduction to decentralised finance
2. Traditional finance vs decentralised finance
3. Decentralised finance characteristics
4. Decentralised finance stack framework
5. Decentralised finance ecosystem
6. Liquidity, overcollateralisation and undercollateralisation
7. Decentralised finance risks and vulnerabilities
8. Decentralised finance regulatory and legal implications
The assessment modes used in this module include: assignments, contribution to collaborative forums, Moodle quizzes, group work, problem and scenario-based exercises, presentations, individual projects.
Assessments such as individual projects and small group assignments are used to assist with the development of communication, time management, leadership and conflict resolution skills.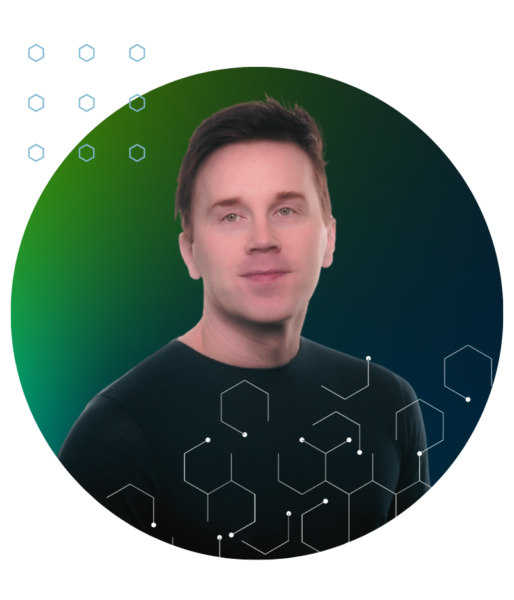 Module 1: Fundamentals of Blockchain Technology is delivered by Dr Trevor Clohessy.
Dr. Trevor Clohessy is a highly accomplished academic, with extensive experience in teaching, research, and professional service in blockchain. He holds a Ph.D. in Digital Transformation from the University of Galway, as well as an M.A. in Teaching and Learning and a Higher Education Diploma in Lego Serious Play from INHRFACE in Denmark. Dr Clohessy's teaching experience in blockchain is extensive, having taught at Atlantic Technological University Galway, Charted Accountants Ireland, City Colleges Dublin, and the University of Galway. He is the Chair of the Blockchain Ireland Education, Skills, and Innovation Working Group and a Scientific Committee Member of the British Blockchain Association. He founded the Blockchain Expert Insights Podcast and the Novoverse Undergraduate Research Journal.
Click here to read a recent article by Dr. Trevor Clohessy titled 'Blockchain 4.0: The Road to Mainstream Enterprise Adoption' 
Funding Eligibility
Applicants must be working in a private or commercial semi-state organisation registered in the Republic of Ireland to avail of the grant-aided fees. As a government-funded training network, we can only support those meeting these criteria.
Applicants who do not meet our funding criteria may in some cases be able to apply privately/directly to the college and pay the full fee of €1,200 per module if there are available places. Contact us for more information.
Academic Eligibility
This postgraduate certificate is designed to provide in-depth knowledge and understanding of blockchain technology, with a focus on its applications in various industries. The course welcomes applicants with a minimum of an H2.2 level 8 honours degree in Engineering, Science, Business, Finance, Computing, Law or related discipline on the NFQ (National Framework of Qualifications)
For candidates who do not meet this minimum entry requirement, the college operates a Recognition of Prior Experiential Learning (RPEL) scheme whereby applicants may be considered based on relevant work or other experiences.
For applicants whose first language is not English, please note the English language entry requirements.
Fees
Full fee per module: €1,200
Skillnet grant per module: €240
Student fee per module: €960*
*Part-funded fees are only available to eligible applicants.
Click "Apply now" and attach your CV to be assessed for funding eligibility.
Alternatively, email info@ictskillnet.ie with the below information:
– Subject line "Postgraduate Certificate in Blockchain for Leaders"
– Current Employer
– Current Highest NFQ
– Attach your CV
Once approved for funding, applicants will be directed to ATU to complete an official college application, where academic eligibility will be assessed.
ATU is the final arbiter on who is accepted onto the course.
---