MSc in Software Solutions Architecture
Build the foundations of tomorrow's tech solutions.
---
This exciting part-time programme gives current and potential Software Architects the skills, theory and recognition they need to develop in their role. For the first time candidates can gain a full Masters of Science degree in this specialist area through a mixed learning process with an emphasis on practical application in the workplace.
Most software architects grow or develop into their role with no formal standards, certification or training in the practice of software architecture. They are usually highly skilled, competent and high performers but many express a need for recognition of their role in the form of an accredited academic qualification with opportunities for developing and expanding their skill sets and creating the prospect for long-term progression along their career path. Equally companies are keen to retain these highly skilled employees and develop an Architecture capability pipeline as well as preparing new or prospective software engineers to be successful in an Architect's role.
Technology Ireland ICT Skillnet analysed these challenges and its Steering Group developed a programme concept based on the outputs of a workshop session in December 2015 with representatives from four member companies, Cisco, IBM, Ericsson and Fidelity. This led to a public tendering process out of which a consortium comprising the Irish Computer Society (ICS), Technological University Dublin (Tallaght Campus) and the International Association of Software Architects (IASA) was appointed to deliver the new MSc in Applied IT Architecture.
Programme aims
The Programme aims to equip established and aspiring Architects with:
An informed, common, industry-aligned understanding of their role
A set of frameworks, approaches and tools for executing Architecture tasks
A knowledge base of current best Architectural practice and experience
Ability to Communicate effectively with a range of stakeholders
The capacity to understand technology initiatives from a broad Business Perspective
Be equipped to make strategic technical decisions
Obtain internationally certified and validated academic recognition
Certification
Successful completion of this two year programme will result in the award of the officially named programme  MSc in Software Solutions Architecture.  This is what will be listed on the parchment.
The programme will start with a 2 day workshop which will involve all participants being physically present.  This is seen as important to facilitate networking, experience sharing and group learning.
We understand that there is a strong awareness of the constraints on architects' time, particularly time spent off-site. It is expected that lectures will be delivered two evenings per week.  There will also be a requirement to attend one on-campus day at the end of each semester.
The award structure will place greater emphasis on continuous assessment, practical and project work rather than one formal examinations.  In fact there are only 2 modules that carry an actual exam.
Schedule
Lectures are held on two evenings per week. In the first year, the lecturers are normally Tuesday
and Thursday from 6.30 to 9.00 pm. Videos of the lecture are available to view afterwards.
Orientation and lectures are provisionally scheduled for Friday, 19th and Saturday, 20th of January 2024 from 9am-5pm. Orientation and lectures always take place on Friday and Saturday within the last two weeks of January. The official dates will be confirmed in September 2023.
The programme will have seven modules including a major research project as follows:
1 – IT Architecture Design
2 – IT Environment
3 – Business Technology Strategy
4 – Human Skills for the IT Architect
5 – IT Architecture Quality Attributes
6 – IT Architecture in Practice
7 – Research Methods
Research Project / Dissertation
Important Notice: In accordance with QQI Awards Standards, this course is presently undergoing a revalidation process. Revalidation is a mandatory requirement for all QQI-accredited courses every five years. As a result, there may be some revisions and enhancements to the modules listed in the brochure. The updated module content will be made available as soon as possible.
Funding Eligibility
Applicants must be working in a private or commercial semi-state organisation registered in the Republic of Ireland (Business, Consultant, Freelancer) to avail of the grant-aided fees. As a government-funded training network, we can only support those meeting these criteria.
Applicants who do not meet our funding criteria may in some cases be able to apply and pay the full fee if there are available places. Contact us for more information.
Academic Eligibility
Prospective participants must either (a) be serving in the role of software architect, or (b) be aspiring to move into such a role. All participants must have substantial experience of IT software and systems development and implementation in team and technical leading roles. They must also have current competence to interact with development teams at a deep technical (i.e. specification and coding) level.
Applicants should have a primary degree (Level 8) in Computer Science or a cognate/science discipline or a degree with a high level of mathematics.
For candidates who do not meet this minimum entry requirement, the college operates a  Recognition of Prior Learning (RPL) scheme whereby applicants may be considered based on relevant work or other experiences.
For applicants whose first language is not English, please note the English language entry requirements.
Fees
Student fee per annum: €2,950*
*Part-funded fees are only available to eligible applicants.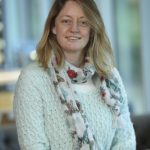 Vendor Lock-In in PaaS Applications by Cliodhna Dempsey
This Project explores and evaluates the extent to which using different Open Source PaaS (Platform as a Service) options can avoid the problem of Vendor Lock-In in Cloud based applications. The Project also includes an evaluation of application portability, in terms of development, deployment and operation, between different PaaS solutions for a sample Microservice Use Case.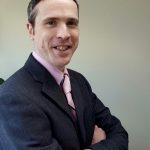 Serverless Functions: Impact of Language Runtime on Performance and Cost by David Jackson, Fidelity Investments Ireland
Serverless is a form of cloud computing that is highly scalable, event-driven and supports many programming languages. This project seeks to understand the impact of the choice of language on the performance and cost of serverless function execution. It presents the design and implementation of a new serverless performance testing framework which is applied to both AWS Lambda and Azure Functions. Test results are evaluated and compared across a range of languages.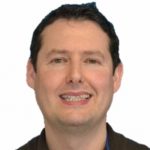 Research on Models for Predictive Maintenance and Customer Churn by Rory Cawley, Qualtrics
This Project compares architectural variants of the WTTE-RNN (Weibull Time-to-Event Recurrent Neural Network) model, using a dataset of Predictive Maintenance measurements for jet engines, and comparing the variants' prediction effectiveness and training time. Applicability of the Model in comparable domains such as Customer behaviour is also explored.
Please click the "Apply Now" button at the top of this page and submit a copy of your CV for the first stage of screening.
The following documents will be required at the second stage of the application process:
i) Transcripts of your Primary Degree OR Industry Certifications.
ii) If you are an international student, i.e. did third level education in a different country where English is not the first language then we need your English Language certification.
Click here for details with regard to the English Language requirement component.
iii) A letter from your company confirming your current role.
---