15th November, 2023
Article contributors: David Jones, IASA Ireland, Head European Enterprise Applications, Canada Life Europe (IASA CITA-D); Mark Greville, IASA Ireland, VP of Architecture, Workhuman (IASA CITA-D); Gar MacCriosta, IASA Ireland, Digital Advisor, HSE (IASA CITA-D); and Leo Peyton, IASA Ireland, Commercial Director, Iasa Global.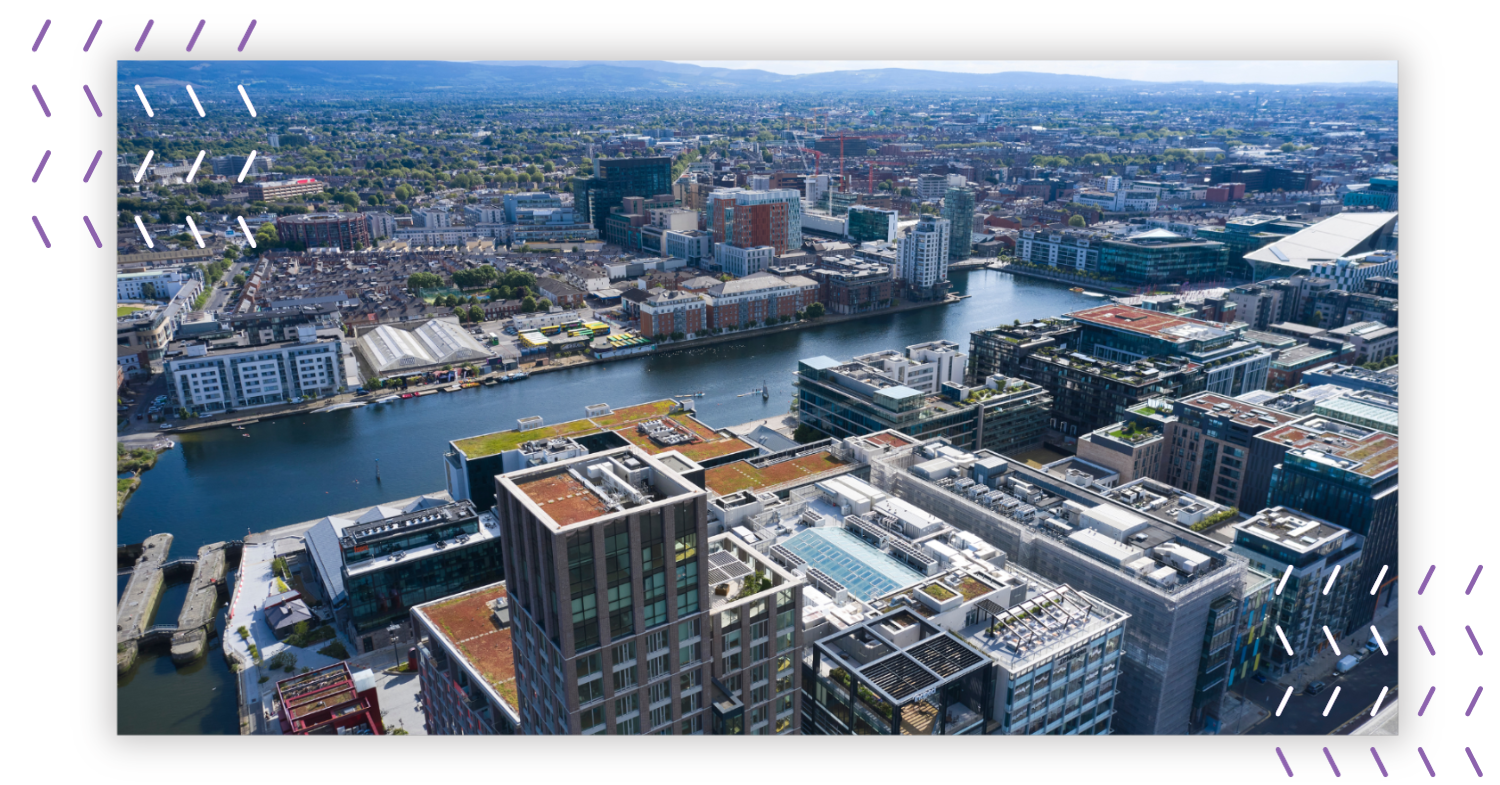 Architecting Ireland's Digital Future
A broad group of Business Technology Architect leaders and Chief Architects came together in 2022 with a shared vision to identify, verify and develop the top digital & business architect talent from across all industries in Ireland. This initiative, launched in partnership with Technology Ireland ICT Skillnet in September 2022 as the 'Level Up' programme, supports the Irish Government's 2030 Sustainable Development goal to digitally transform Ireland.
To support the Level Up programme, structures have since been put in place to establish Ireland as a Centre of Excellence (CoE) for Business Technology Architects. This leverages the work done by the architect communities within IASA Global, a not-for-profit international association for the architect profession, over many years.
At the heart of a CoE is the development of a practice of architecture excellence through education and certification programmes, plus integration with local industry through collaboration initiatives (e.g., standards bodies, adoption of a Body of Knowledge (BTABoK), problem solving/incubation, communities of practice etc.). In addition, building relationships with leaders and partners is key, such as those in local government bodies, universities, sourcing agencies, sources of excellence, thought leader forums etc.
The education and certification programmes are also supported by structured mentoring and coaching processes, where existing distinguished certified architects guide and engage future candidates/mentees through their mentored career journey, coaching candidates for certification board assessment, all via an online platform of learning shots, assessments, and interactive discussions.

Laying The Foundation for Business Technology Architecture
In 2023, the strategic partnership focused on establishing the CoE structures, preparing the first wave of experienced architects for the rigorous board certification, and running foundational level education programmes. The foundational programme included a series of public and private/corporate courses held in Ireland with students from across Europe.
This initiative builds on long-standing partnerships with IASA Ireland chapter members and the Irish Computer Society, as well as the Technology Ireland ICT Skillnet MSc in Software Solutions Architecture, which is developed and delivered by Technological University Dublin with accreditation from IASA Global.
Speaking on the collaboration between the various groups, Dave Feenan, Network Manager for Technology Ireland ICT Skillnet said, "We welcome this partnership, which will further enhance our ambition to professionalise the business technology architect career pathways in Ireland. IASA Global brings universally acclaimed domain expertise to this partnership, affording the embracement of new skills, methodologies and theory to this prestigious and much-sought after job role."
2024: Driving Transformation for Business Technology Architecture
The focus in 2024 will be across four key areas of development:
1. Certification
A key priority for 2024 is to bring many of the existing senior and highly experienced architects we have within our architect community in Ireland, through this rigorous and independent board certification process (IASA's CITA-Professional and CITA-Distinguished). A first group of architects will experience this board assessment in January 2024. Throughout the year we plan a continuous process of matching candidates with experienced coaches who will guide and help candidates prepare for one of the board slots we plan through the year (Estimate 2 board review sessions will open per quarter).
2. Education
In 2024 a schedule of both public and private (corporate) learning is planned. This academy of learning with ICT Skillnet, for aspiring and existing architects, will leverage the IASA career pathway and learning programs from CITA-Foundation, through architect specialisations at CITA-Associate level and then through to the board programs above. In addition, we plan to schedule specific 'topic' courses in architecture (from IASA and other expert channels) to build depth, skill, and competency across the entire community in Ireland including other IT and Business stakeholders who work with architects. Within key organisations we fully expect these programs to sit alongside and be mapped to many of the programs they have already developed internally. All these programs will also continue to support TU Dublin's MSc in Software Architecture.
3. Leaders & Partners
Replicating the success in other regions internationally, we aim to establish and forge connections and local communities with both the 'Chief Architect Forum', 'Women in Architecture Forum' as well as a series of key industry working groups on key topics like AI, Cloud, Security and more. We will also leverage services and expertise where appropriate from IASA gold partner approved advisory organisations to support these goals.
4. Collaboration & Community
Skills and certifications alone are not enough, having an active IT architect community in Ireland is critically important, to connect, share and grow the profession. The IASA Ireland chapter has operated since 2008 with a long-standing partnership with the Irish Computer Society (ICS). Through 2024 the COE will work with the Irish Chapter to continue to grow and serve the architect community through conferences, meet ups, events and establishing an online collaboration platform connecting architects locally and internationally. We will also leverage where appropriate Iasa's ability to develop and run internal corporate practice communities both locally and internationally.
---
Technology Ireland ICT Skillnet will be a key partner in delivering on these initiatives, providing significant budget for organisations seeking to upskill their architect teams and practices, while Ireland's CoE will leverage the programmes and body of knowledge (BTABoK) provided through the IASA Global association.
---
Unlock New Opportunities with Business and Technology Architecture
Software architecture and software development skills are in high demand. Specialists are needed to bridge critical skills gaps and deliver innovative change.
Learn More About Our Software Development and Architecture Courses