This online part-time MSc in Artificial Intelligence at UL is an exciting programme that will provide you with robust knowledge and skills in the application of Artificial Intelligence and Machine Learning.
Hear from Dr. Pepijn van de Ven, Senior Lecturer at University of Limerick and Course Director for our industry-driven programme. Pep talks about about the introduction of our new NLP stream which commenced in September 2022 and a planned Machine Vision stream for September 2023. He also discusses the success of this Masters program in artificial intelligence over the past year and the feedback we are receiving from students taking the course.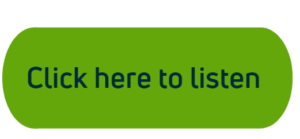 The MSc programme in artificial intelligence runs over 2 years with 5 teaching semesters and 1 research project semester and includes a Certificate in Artificial Intelligence awarded at level 8 of the National Framework of Qualifications at the end of the first semester.
One distinguishing quality of this programme is that each and every module delivered on this programme was designed specifically for this programme.  ICT Skillnet and our industry board provided extensive input to ensure content is relevant to industry, and online delivery is at the core of the pedagogical approach. As a result, all modules are structured around a number of so-called E-tivities.
These allow you to explore relevant subjects in a self-driven manner, with expert support from module leaders and moderators who guide students in smaller groups. This type of learning has been demonstrated to be an extremely efficient method of learning, and this is certainly been our experience also!
The principal entry requirement for both the Masters course and the Preparatory Course is a Level 8 honours degree, at minimum second class honours (NFQ or other internationally recognised equivalent), in a relevant engineering, computing, mathematics, science or technology discipline.
Applicants from other disciplines who have a significant mathematics or computing (i.e. programming) element in their primary degree will also be considered.
Applicants who possess an honours undergraduate degree, at minimum second-class honours, or equivalent in a non-numerate discipline and have a minimum of three years experiential learning in an appropriate computing discipline (with a high level of either mathematics or programming) may also apply. Their admission to the program will be determined by the University of Limerick.
Applicants who do not meet the requirements above may be considered under the University of Limerick policy that allows for the recognition of Prior Learning, both formal and informal/experiential learning; non-accredited personal and professional education; and work based training. As this is a highly technical Masters course such applicants must have sufficient competence in mathematics and computer programming to be able to participate.
*Eligible candidates can avail of grant-aided fees
Eligible candidates are those awarded a place by the college AND who are working in private or commercial semi-state organisations in Republic of Ireland.
There is an additional cost of €1,299 for the 14 week compulsory preparatory course. This means a cost of €4,249 in Year 1 and €2,950 in Year 2. All fees in each year are payable prior to the commencement date in that year.
The closing date for applications is Friday 14th July 2023
The application for this MSc in Artificial Intelligence process initially requires that you send an up-to-date CV directly to Technology Ireland ICT Skillnet at info@ictskillnet.ie The more information you provide us with that demonstrates how you match our entry requirements – especially full and complete details of the qualifications you have obtained – the better we can assess your application.
Once your initial eligibility has been determined you will be advised of the outcome. If you meet the eligibility criteria you will be invited to make an online application to the college where you will submit an application form and upload evidence of your educational qualifications.  Your company should support your participation and be willing to allow you to complete a work-related project as part of the MSc course.
If you do not meet the eligibility criteria you may be invited to make a "RPL application" as a non-standard applicant under the RPL (Recognition of Prior Learning) process. This will also involve submitting an online application form to the college.
The University of Limerick has sole discretion and is the final arbiter on who will participate. Making an application is not a guarantee of selection.  Applications are treated in strictest confidence. Applicants accept that no feedback will be provided to them, or any other party, regarding the selection process nor will applicants be provided with any reason for their non-selection.
Student testimonial
Michaela Dillon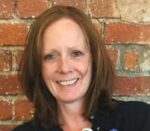 Considering the current, prolific reports related to Artificial Intelligence and Machine Learning across news outlets and social media, completing the MSc. in Artificial Intelligence with the University of Limerick could not have been more opportune.
The decision to embark on the course was to expand my knowledge and thus be open to other opportunities for employment; since technology, and the skills required, are constantly evolving.
The course follows a clear path starting with the necessary mathematical, scripting and machine learning concepts and foundations. With each module building on its predecessor, additional topics of data exploration and analysis, writing and research skills, and ethics provided a solid grounding for the optional Natural Language Programming track completed in Year 2
Group work and assignments offered an additional layer of knowledge sharing and support, and the opportunity to work with peers from other disciplines and backgrounds.
Overall, the course has given me an in-depth understanding of the inner workings, and the pros and cons, of AI. Plus the added advantage to pursue AI opportunities within other roles and industries.